Si vous voulez en savoir plus sur les phrasal verbs, c'est par là.
On continue la série pour apprendre les phrasal verbs les plus courants avec ceux du verbe "to take" ("prendre") :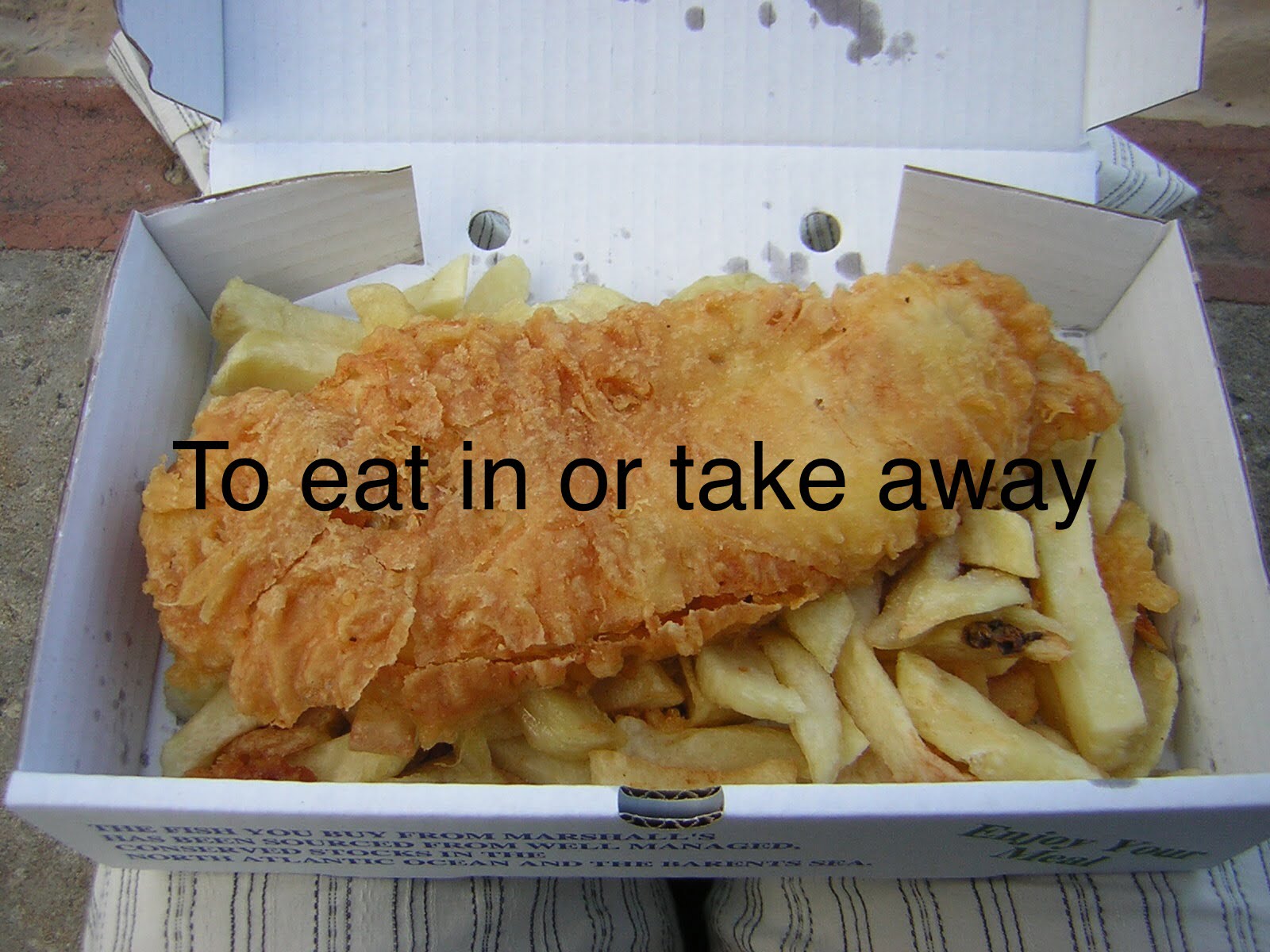 "To take after +" : "ressembler à"
ex. : My daughter takes after her father.
Ma fille ressemble à son père.
"To take # away +" : "emporter" ou "emmener
ex. : To eat in or take away ?
Sur place ou à emporter ?
"To take # back +" : "retirer"
ex. : You should take back what you just said.
Retire ce que tu viens de dire.
"To take # back +" : a également le sens de "récupérer" ou "reprendre" ou rapporter"
ex. : I took the dress back to the store.
J'ai rapporté la robe au magasin.
"To take # down +" : "noter"
ex. : I took down your name and address.
J'ai noté ton nom et ton adresse.
"To take # down +" : peut aussi signifier "enlever" ou "démonter"
ex. : Remember to take down all signposting that you have used.
Pensez à enlever toute la signalisation que vous avez utilisée.
"To take # for" : "interpréter comme"

ex. : Do you take me for an idiot ?
Tu me prends pour un idiot ?
"To take # in +" : "assimiler"
ex. : Are you taking in all these phrasal verbs ?
Vas-tu assimiler tous ces verbes à particules ?
"To take # in +" : signifie aussi "rouler" ou "duper"
ex. : I was taken in by my ex-boyfriend.
Je me suis fait avoir par mon ex.
ou encore
"To take # in +" : "reprendre un vêtement"
ex. : The pants are too loose. They'll need to be taken in.
Ce pantalon est trop large. Il faudrait le reprendre.
"To take # off" : "décoller"
ex. : The plane took off on time this morning.
L'avion a décollé à l'heure ce matin.
"To take # off +" : "retirer"
ex. : Take off your shoes when entering a house.
Retirez vos chaussures en entrant dans une maison.
"To take off" : "quitter"
ex. : We took off after breakfast.
Nous sommes partis après le petit déjeuner.
"To take on +" : "accepter (travail, responsabilités, etc.)"
ex. : You should be fully informed before you agree to take on these responsabilities.
Vous devez être entièrement informé avant d'accepter toute responsabilité.
"To take # over +" : "prendre le contrôle de"
ex. : I will take over the family business when I will be 30.
Je prendrai le contrôle de l'entreprise familiale quand j'aurai trente ans.
"To take # out +" : "sortir avec"
ex. : My boyfriend is taking me out tonight.
Mon petit ami sort avec moi ce soir.
"To take # up +" : "se mettre à"
ex. : When did you take up tennis ?
Quand as-tu commencé le tennis ?
Tu auras sûrement remarqué qu'un même phrasal verb peut avoir une signification différente. La seule façon de le comprendre est de le traduire dans son contexte.
Et voilà, les principaux phrasal verbs avec "to take" !